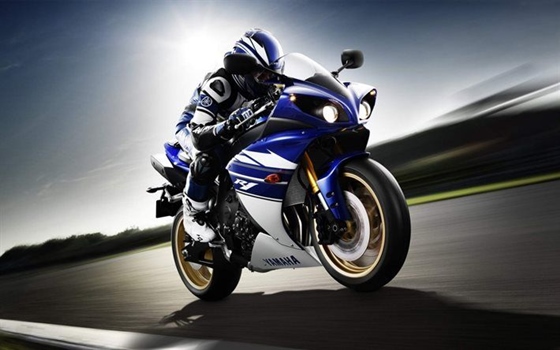 Hey, you, motorcycle enthusiasts! We know that there is nothing more satisfying than hopping onto your two-wheel vehicle with only the road ahead and the wind in your face.
Regardless if you are an experienced rider or if you are just thinking about getting your first motorcycle, we have everything you might need to make your riding experiences more enjoyable and safe, as well as for you to always be well-equipped and prepared.
When getting on a motorcycle, it is extremely important to think about safety, so we have gathered a lot of information about various types of items that will keep both you and your ride safe.
In order to enjoy your riding adventures with as few issues as possible, your motorcycle needs to be cared for by using the right equipment, accessories, parts, and electronics, so you will find a lot of information about these as well.
You will see that we have also prepared many guides about various product categories that are meant to ease your search and help you choose only the items that meet your needs and preferences.
May you always enjoy long rides and dry roads!
1. Helmets
No matter how short a ride may be, you always need to be equipped with the appropriate safety gear. You can have the most expensive motorcycle costume, but if your head is not protected, it may be the end of your bike adventures.
Did you know that there is a saying which states that there are two types of riders: those who have crashed and those who will? Even if you are a very experienced rider, accidents can still happen, and they happen in seconds.
On a motorcycle, you do not have anything to protect you like when you are in a car. Therefore, we cannot stress enough how important it is to always wear a motorcycle helmet. It can literally save your life!
2. Gear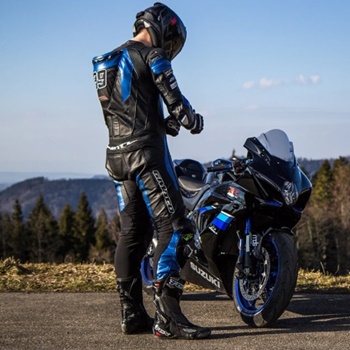 In addition to safety, you also need to think about comfort. While riding, you are exposed to all kinds of weather conditions. The last thing you need is to have your focus reduced because you feel too cold or the sun is too bright and it blinds you. Having the right gear will allow you to enjoy your rides as well as to feel comfortable.
Unlike a car where you accelerate or break with your feet, on a motorcycle, you will be using your hands for these operations. If they become numb, hurt, or are too cold, this becomes difficult and it can even lead to dangerous situations. The best heated motorcycle gloves not only keep your hands dry and warm, but it also keeps them protected against various elements and provides a better grip as well.
You should not forget about your feet which are also exposed when riding your motorbike. You should shield them with the best motorcycle boots that are specifically designed for this purpose. They offer full ankle and foot support, provide impact and open wound protection, and also offer good traction. In case you are into motocross, you can find the best motocross boots meant for this riding type as well.
The wind blowing in your hair and nothing but the road ahead is an amazing feeling. Still, you need to be able to properly see the road at all times while riding a motorcycle. If your helmet does not have a visor, you need to find another way to protect your eyes. The best motorcycle goggles represent a good solution to keep your eyes protected and enjoy your ride.
Naturally, many times you have belongings that you need to carry with you on a motorcycle trip. You may think that any backpack would do, but you wouldn't be exactly right. The best motorcycle backpacks are specifically designed for riding with a few compartments for personal items, as well as a strap for the helmet. They are also lightweight, aerodynamic, and made of high-quality materials.
No matter where you go or how small the distance is, you always need to think about safety. The best leather motorcycle jackets are specifically designed to protect you while riding. There are many models available on the market, so it is impossible not to find one to your liking, regardless of your riding style.
Eyewear is paramount for a motorcycle rider. Not only does it promote the cool factor, but it also makes a statement about the biker as an individual as well. When spring comes and the itch to hop on the bike kicks in, it is also a great time to get the best motorcycle glasses to help ensure a safe, enjoyable, and adventurous riding season.
3. Security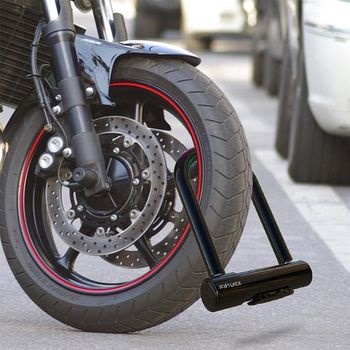 As we have already mentioned, when it comes to motorcycle riding, security should always be a priority. However, we are not talking only about protecting yourself. Your two-wheel vehicle deserves to be kept safe as well.
Unfortunately, there are many bad people out there, so it is a good idea to think about protecting your bike. You need to equip your motorcycle and accessories with the most appropriate security systems so that you do not end up with parts missing or, worse, the entire bike.
Do you know the one thing that motorcycle accidents and motorcycle theft have in common? It is only a matter of time before it happens. There are so many riders out there who learn the hard way why it is important to use the best motorcycle alarms. It is also the cheapest insurance against theft, so why regret when you can prevent it?
In case you want to provide your motorcycle with extra security, you can use the best motorcycle disc locks. It is a portable device that is used in the brake disk of the vehicle. Also, you can take it on the move and easily fit it to your motorcycle wheel. For your peace of mind, this unit is a great thing to have.
4. Equipment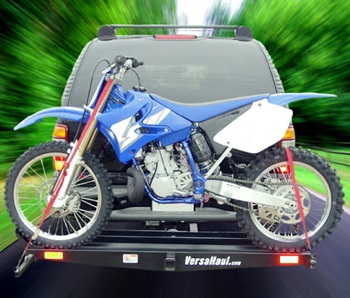 Any motorcycle owner knows that it is not only riding you are going to do with it. Sometimes your favorite two-wheel vehicle needs servicing, transporting, regular maintenance or the wheels need to be replaced. For all of these procedures, you will need special equipment.
Let's face it: no matter how much you adore your motorcycle, you cannot ride it all the time. Maybe you have to move, or need to go somewhere where you need both your car and your bike. In the unfortunate situation your vehicle breaks down, you will need to transport it somehow. The best motorcycle trailers can make things a whole lot easier!
If you need to transport your bike on a trailer, you might want to secure it with the best motorcycle wheel chocks. This piece of equipment will block the wheel of your motorcycle, so you do not have to worry about unintentional moving. You can also use it in your garage because it is very easy to mount and unmount the chock.
Do you need to change the tires on your motorcycle? Perhaps you want to perform regular maintenance or do a few repairs on your bike. The best motorcycle jacks will elevate your vehicle so that you can easily perform any of these activities.
5. Parts
Since we know how much you care for your bike, we also know that it is important for certain parts to be regularly checked and changed or replaced. Frequently maintaining operations will help you enjoy your motorcycle for a very long time to come, and it will run better.
The best motorcycle battery is a vital part of a vehicle and it is extremely important to check it when you notice any issues with it. Even the best motorcycle chains need to be checked all the time and replaced if the situation calls for it. Another essential part is the best motorcycle oil filters that also need to be replaced from time to time.
6. Accessories
It is true that your motorcycle is all you need to have a good time. However, there are certain accessories you need to use, while others, even if they are not mandatory, can make your life easier and your rides more comfortable.
Let's take the best motorcycle oils, for example. As a general rule of thumb, it has to be changed every 3700 miles, depending on your riding style. If you do not do this, the contaminants will remain in the oil and get cycled through your engine until it gets drained.
While it is not the best idea to use your phone even while driving a car, let alone riding a bike, you may sometimes travel to new destinations. The best motorcycle phone mounts will allow you to easily access your smartphone and follow the best route to get to where you are going in a safe and timely manner.
Regardless if you have a classic motorcycle, a dirt bike, or a scooter, there are great chances you will have to get from one point to another, and riding will not be an option. For that, you can simply attach your bike to your car, van, or SUV, using the best motorcycle hitch carriers. This accessory will help you travel safely and conveniently.
Whether you are looking for more comfort while riding, or want to make your bike look even more stylish, equipping your bike with one of the best motorcycle grips is always a good idea. They will keep your hands locked on, so you might want to consider these items for safety purposes as well.
If space is not enough for all of your belongings while riding, you should consider getting one of the best motorcycle tank bags. Such an item offers you extra room for various essentials, as well as quick access to various essentials you might want to keep at hand. Depending on the model, you can get even more benefits!
The best motorcycle tie-down straps are a good investment if you have to transport your motorcycle and you cannot ride it to your destination. They will secure and maintain your bike safely. Moreover, you can use these items to hold various other objects such as various appliances or lawn and garden pieces of equipment.
Since we know how much you love your motorcycle, we also recommend using one of the best motorcycle waxes that will provide your bike with that deep, wet shine you will certainly enjoy. It is important to care for the internals of your ride, but also for the external parts. It is a good activity when the weather is too bad to ride as well.
Because the road is filled with debris and obstacles, it is extremely important to care for the chain as well. If you want to prevent any issues with this part, you should use the best motorcycle chain lubes that are specifically designed for motorcycles to make sure it will always be working properly.
If there is one thing that could completely destroy a motorcycle ride, it is an uncomfortable seat. A bad seat can reduce circulation and cause numbness, sweating, and even pain. Not to mention how worse this could get when riding long distances! Fortunately, there is a very easy way to prevent this by using the best motorcycle seat pads.
7. Electronics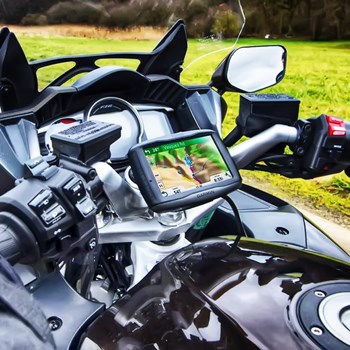 If you are riding your motorcycle very often and like long rides, there are also some other accessories you will find very useful. Using the right electronics will allow you to enjoy your bike rides even more.
It does not matter if your battery is low on power or you simply want to ensure that you keep it at optimal levels during the winter, having one of the best motorcycle battery chargers is always a good idea. You might not have to use it so often, but you could also be able to help a friend in need.
Did you know that LED lights are more efficient than other types of lights like xenon and halogen because they use less power, emit less heat, and produce almost the same amount of light? If you are interested in changing your headlight with the best LED headlight for motorcycle, you can find a lot of useful information here.
In case you want to combine riding and great music, you can do so using the best motorcycle amplifiers with your sound system. They are specifically designed to enhance the sound of your audio system so you can hear loud and clear music while riding, especially at high speeds.
Wind noise can be quite loud, unpleasant, and even distracting while riding. Using the best motorcycle earbuds, you can fix this issue. Moreover, they allow you to listen to your favorite music on your way to work, for example. If they have a Bluetooth function, you can also communicate with other riders who have similarly connected units.
Moving on, you can also accessorize your motorcycle with the best motorcycle fairing speakers. Just imagine riding around the countryside on a sunny day while your favorite songs are blasting in the background of the beautiful scenery. You would probably keep on riding, never wanting to stop.
Sometimes, you can use a little guidance when riding on new roads. The best motorcycle GPS will provide you with the best routes, traffic, and weather details, as well as other relevant information you might need on your ways, such as motorcycle parks, gas stations, and other details.
The best motorcycle radios are specifically designed to be set on your bike and to provide a clear and loud sound that can cover the noise created by high speeds. An appropriate such unit is waterproof and UV resistant.
Having one of the best motorcycle horns is very important when riding your motorcycle. Unfortunately, drivers do not always see you when you are on the bike, so it is essential to be able to make your presence known with a very loud beep or honk.
Wrap Up
Riding a motorcycle is an outstanding experience. Nothing but the long road ahead and the sun in the back while your hair is blowing in the wind seems like a scene from a movie. You can put this into reality quite easily.
If you keep safety in mind and equip your motorcycle with everything you need, your bike trips will always be perfect. On our website, you can find everything you might be interested in when it comes to motorcycle riding.