Despite the fact there are many poorly made half-helmets on the market, we are sure this guide will help you find the best half helmet for your needs. You have probably heard a bunch of negative comments on the half helmets. They are not safe. They are too loud. Let go of these delusions!
The following helmets will prove you can get excellent quality, numerous safety features, and comfort within one product. That's why you should check out the half helmet reviews first. Yet, make sure not to miss the buyer's guide and the FAQ section, as they have a whole lot of useful information here as well.
See The Quick Comparison Chart
Why Choose Half Helmets?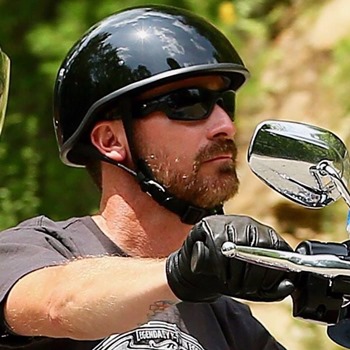 Any helmet is still better than no helmet. However, you should be careful when choosing the style of your helmet. Half helmets take a high place among riders. Some will say they are less safe than other types of helmets, while we are going to back up our claims by facts.
Advantages of Half Helmets
1. Feeling the air
The biggest advantage of half helmets, according to riders, is the feeling of wind and air. Motorcyclists prefer freedom over everything, while half helmets give then the possibility to fully enjoy time spent on the road.
2. Ventilation
Even though more suitable for warmer days, you can wear this type of helmet in the spring or late autumn as well, of course, if you don't mind getting a bit chilly. Half helmets prevent that awful feeling of suffocation under the helmet that only gets worse if your helmet is heavy. This brings us to another benefit.
3. No pressure on the head and shoulders
Half helmets are, in general, more lightweight than other helmet types. Made of durable yet light materials such as carbon, you won't feel any pressure on the head or shoulders.
Recently conducted studies have shown the weight of a helmet can cause more serious injuries in case of a crash if the helmet increases the pressure on the head.
This may be especially important to people who usually travel for a couple of hours.
4. Swig on your favorite refreshing drink
Riding on the hot summer day drains you out. Opposite from full-face helmets, you can enjoy a sip or two as you wait for the traffic lights if you are wearing a half helmet.
5. There's no necessary bulk
Not only half helmets are lighter on the head, but they are designed to avoid bulkiness and look super cool on the head.
Drawbacks of Half Helmets
1. Safety
This type of helmet leaves a big section of the head uncovered. If you have a helmet without a sun visor or shield, chances of getting an injury in the face area are significantly higher.
2. Exposure to flying debris
Again, sun visors and shields are your friends. A typical half helmet with no add-ons will make your face dusty or smoky within just a couple of minutes. If you are into off-road riding, a half helmet may not be the best option.
3. Not weather-friendly
Even though some of you won't mind riding when it is raining outside, the rainy season will still make you buy one more helmet. Without proper eye protection, you would even endanger your own safety by wearing a half helmet.
As soon as numbing cold breeze knocks on your door, you would be looking for our full-face helmet reviews.
Are Half Helmets Legal?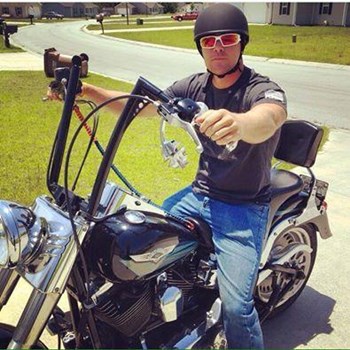 If Sons of Anarchy is your favorite series, then you must have been thinking about ordering a skull cap helmet. It's clear – these look way cooler than full-faced versions.
However, as half helmets are not designed with outright speeds in mind, but cruising and enjoying the wind in your hear, this brings as to a question. Are half helmets legal?
If it meets or even exceeds the highest safety standards, then there is no doubt your half helmet is legal. Before ordering one online, make sure the helmet you want to buy is approved by DOT, FMVSS, or ECE.
Any helmet that holds the approval of government bodies is legal to wear. More on this in our buyer's guide.
Best Half Helmets Comparison Chart
PRODUCT
DETAILS

TORC T55 Spec-Op Adult Half Helmet with Flag Graphic

Price:

$$

Customer Rating:

4.3

Shell Type:

Thermo Polymer Alloy

Safety Rating:

DOT, FMVSS 218

Weight:

2.9 lbs.

View On Amazon

Vega Helmets Warrior Motorcycle Half Helmet with Sunshield for Men & Women

Price:

$$

Customer Rating:

4.7

Shell Type:

Polycarbonate

Safety Rating:

DOT, FMVSS 218

Weight:

2.2 lbs.

View On Amazon

ScorpionExo Covert Unisex-Adult Half-Size-Style Helmet

Price:

$$$$

Customer Rating:

4.5

Shell Type:

Polycarbonate

Safety Rating:

DOT

Weight:

3.97 lbs.

View On Amazon

Daytona Helmets Motorcycle Half Helmet Skull Cap

Price:

$

Customer Rating:

4.2

Shell Type:

Carbon fibre

Safety Rating:

DOT, FMVSS 218

Weight:

1.85 lbs.

View On Amazon

Voss 888CF Matte Carbon DOT Half Helmet

Price:

$$

Customer Rating:

4.0

Shell Type:

Carbon fibre

Safety Rating:

DOT

Weight:

1.91 lbs.

View On Amazon

LS2 Helmets Rebellion Unisex-Adult Half Helmet

Price:

$$

Customer Rating:

4.2

Shell Type:

KPA

Safety Rating:

DOT, FMVSS 218

Weight:

3 lbs.

View On Amazon

HJC Solid IS-Cruiser Half (1/2) Shell Motorcycle Helmet

Price:

$$

Customer Rating:

4.2

Shell Type:

Polycarbonate

Safety Rating:

DOT

Weight:

3.75 lbs.

View On Amazon
Best Half Helmet Reviews
1. TORC T55 Spec-Op Adult Half Helmet with Flag Graphic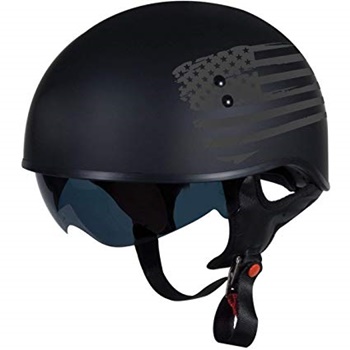 Who told you half-helmets are convenient and comfortable but not safe at all? The TORC T-55 is proof of a truly safe and protective half-helmet.
It features lightweight construction, for which we can thank the Thermo Polymer Alloy shell. This type of shell minimizes the weight while dissipating the eventual outer impacts and protecting the rider. What is even better, you can choose between 2 outer shell sizes and enjoy the utmost comfort while on the road.
Another great protective feature of the T55 is the drop-down sun visor. Not only it adds on the visibility on the sunny days but it prevents any flying debris from getting under and hurting your eyes.
Yet, this one is just great on the inside as well. The inner padding is completely removable, as well as the cheek pads and the whole interior is made of anti-microbial fabric.
As a cherry to the top, the TORC T55 comes with headphone spots which makes it easy to stay connected with the world when you are on the wheels.
Pros
DOT approved,
Intermediate oval head shape,
Tinted visor.
Cons
The too-long chin strap,
Makes your head look like a mushroom.
2. Vega Helmets Warrior Motorcycle Half Helmet with Sunshield for Men & Women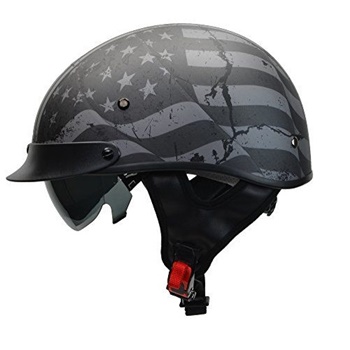 Another helmet that provides comfort and safety simultaneously is the Vega Warrior helmet. Along with these two important features, the Warrior boasts a couple more useful properties any rider would appreciate.
An ideal protector, the Vega Warrior is still lightweight and very sleek. If you are looking for a piece of gear that's elegant and durable, go for this one.
A drop-down sun shield is a must for a half-helmet, which Vega knows already. The Warrior comes with a shield that will protect you from dust, sunlight, UV rays, debris, and bugs that may make your rides unpleasant.
A lot of half-helmets are rigid and it takes a while until you find the right fit. Vega Helmets makes a big turn here and creates the Warrior helmet with the size-adjustment system. Thanks to this feature, you can rest assured your helmet will provide a snug fit and utmost comfort.
It is highly protective as well and boasts a high-density thick EPS liner that's well-known for its absorbing power. The moisture-wicking liner will imbibe any sweat, even though the helmet itself is very well vented.
Pros
Padded quick-release strap,
DOT and FMVSS 218 approved,
Unisex,
5-year warranty.
Cons
Some customers mind the "mushroom effect".
3. ScorpionExo Covert Unisex-Adult Half-Size-Style Helmet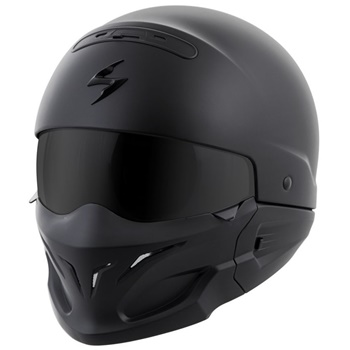 One of the features that make the ScorpionExo half-helmets stand from the crowd is the advanced LG polycarbonate shell. Engineered to disperse impact and minimize the shock on the head, this half-size helmet is lightweight as well.
As if you probably got used to EPS liners, this helmet comes with a dual-density EPS lining. It adds an extra level of protection and secures a snug fit while wearing it.
This half helmet offers a pretty decent field of view for a half-helmet and comes with a retractable tinted sun visor. When being on the road, you just never know whether the weather will be pleasant or not. Sunrays can be blinding sometimes, but the ScorpionExo helmet lesses the eye strain and makes riding easier.
However, what will you do when the night falls? Don't worry, this one has you covered. The ScorpionExo boasts an additional clear visor that will make riding at night way more pleasant and safe.
This manufacturer is truly thoughtful about motorcyclists. These guys even applied a layer of clear coating on both sides of this model to ensure your visor never gets foggy.
Probably the coolest feature of this helmet is that it comes with the front mask you can attach to it and turn it to a ¾ helmet. If you don't mind the wind, you will love it!
Pros
Anti-microbial lier,
Double D-ring chin strap,
DOT approved,
5-year warranty.
Cons
The wind coming through the shield annoys some riders.
4. Daytona Helmets Motorcycle Half Helmet Skull Cap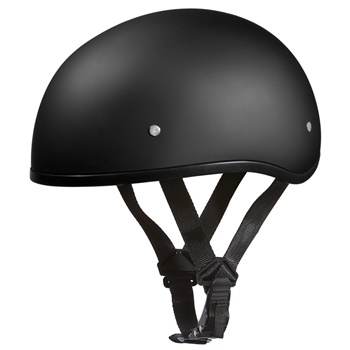 Highly appreciable among motorcyclists, the Daytona half helmet may be the right pick for riders who enjoy slow city commuting, wind in their hair, or the ones who need a good helmet for the occasional second rider.
If you want to blend in, you will also prefer the soft-touch finish than the high gloss one, right? After all, riding in the rain would mess up the gloss either way.
To ensure a proper and snug fit, this helmet comes with an adjustable chin strap made of nylon. Have you ever rode your motorcycle and the chin strap was pulling your hair and pinching you hard due to strong wind? Not only this is uncomfortable, but also very distracting.
Daytona integrated this adjustable strap you can move back or forward to find the best position, prevent pinching bruises, or losing your hair or beard.
On the inside, there is a moisture-wicking liner that absorbs excessive sweat and keeps you dry under the shell.
With the overall weight of 2.4 pounds, the Daytona half helmet will fit comfortably on your head. The best of all? It doesn't make your head look like a mushroom! For real, the Daytona half helmet skull cap is the smallest low-profile helmet that got approved that it meets the highest safety standards.
Pros
Available in 3 different shell sizes,
DOT and FMVSS 218 approved,
It comes with a 90-day guarantee.
Cons
It doesn't absorb the wind noise very well.
5. Voss 888CF Matte Carbon DOT Half Helmet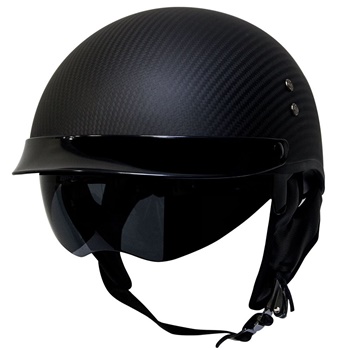 In a nutshell – carbon fiberglass helmets offer the ultimate head protection. Wrapped up with carbon, the Voss 888CF makes a truly good choice for riders who expect nothing but uncompromised quality. Carbon is well-known for its shock-absorbing features and lightweight feel on the head.
Yet, the 888CF is as stylish as it is safe to wear. Coated in gloss, this helmet is impossible to overlook. This makes it easy to maintain. Just wipe off the dust and you are good to go.
This helmet comes with a drop-down sun lens that will make the road visible even when the sun is at its peak. Good visibility on the road is extremely important when it comes to safety.
To make the 888CF more comfortable, Voss integrated deep fitting and microfiber lining. Breathable materials prevent sweating or reduce it to a minimum. Even if you would borrow your helmet to someone, don't worry. The microbial lining is the least desirable place for germs.
The 888CF hits a whole lot of boxes when it comes to safety and comfort. If you are looking for a solid summer-helmet that boasts a smart design, don't forget about this one.
Pros
Reduces wind on the forehead,
Micro metal ratchet,
DOT approved.
Cons
Fits the ones with intermediate oval head shapes only.
6. LS2 Helmets Rebellion Unisex-Adult Half Helmet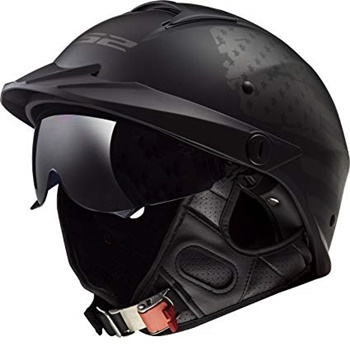 True rebellions stand out, always. That's the case with the LS2 Rebellion helmet – stylish (although a lil bit retro), fearless, and highly-performing. It features a KPA (Kinetic Polymer Alloy) shell that is tough, durable, very resistant to impacts and scratching and fits people with an intermediate oval head shape best.
A half helmet like this will give you decent ventilation during the hottest days. The Rebellion is unbeatable when it comes to flow-through, which will prevent you from sweating or reduce it at least.
It comes with the twin shield system. You can open it close it fully if the sun bothers you or lock it halfway and get some tan while enjoying your ride. The drop-down sun shield is a must, as you certainly want to protect your eyes from harmful rays and have good visibility on the road.
On the inside, the LS2 rebellion has a dual-density EPS liner, popular for its protective features. This helmet meets and exceeds the highest safety standards and is DOT approved. As a cherry to the top, you can integrate the Bluetooth communication system to your helmet (even though you would have to pay extra for this.)
Pros
The micrometric chin strap,
Hypoallergenic liner,
Laser-cut foam increases comfort.
Cons
Available in 2 sizes only.
7. HJC Solid IS-Cruiser Half (1/2) Shell Motorcycle Helmet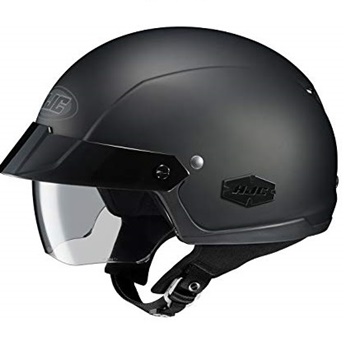 HJC is one of the top-selling brands in the motorcycle gear section, for a reason. Today, we are talking about their half helmet that makes a great example of the decently-priced quality gear. Designed to fit each head best, the IS-Cruiser offers high build-quality and safety on the road.
The integrated sun shield is so convenient when riding while the sun is on the horizon. You will still look sleek, but sun rays won't obstruct your vision or blind you. Whenever you feel like the shield may be a bit too much, you can deploy it easily.
Speaking of safety features, it comes with a nylon strap. We already spoke of the convenience of using softer straps like this one. This strap feels comfortable, makes your head tucked in properly, and prevent wobbling.
The IS-Cruiser is easy to use and clean. Don't worry if you get all sweaty all under the shell, the removable lining makes it a breeze to wash the interior and take it back. The plush interior makes this helmet suitable for wearing during chilly autumn or spring days as well.
Pros
Smoked sun shield,
Moisture-wicking liner,
Lightweight.
Cons
Vents should be a bit larger,
It doesn't absorb noise.
Half Helmet Buying Guide
Not all half helmets are the same. However, certain features are mandatory if you want to ensure your safety on the road. When choosing between different helmets, make sure to have these factors in mind.
1. Shell type
As we already mentioned, half helmets are somewhat less safe than some other types of helmets (but not all). Thermo Polymer Alloy or polycarbonate shell makes a great choice.
You won't make a mistake if you choose either, as these materials are famous for their shock-absorbing capabilities. In case of an accident, these materials will absorb the outer impact through the shell and minimize the strike.
Knowing that half helmet covers your head partially, you certainly want to make sure the part that is covered is well-protected at the same time.
2. Weight
Even though half helmets are more lightweight than some helmet types, you can still find some that are a bit weighty. In this guide, we reviewed the ones that won't cause pressure upon your head or shoulders. Yet, you have a choice between helmets weighing 2 pounds or more.
3. Shield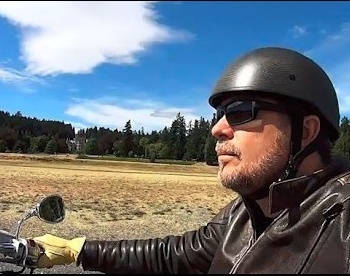 Shield adds on your safety while on the road. Some half helmets that come with shields turn into ¾ helmets, which you may appreciate if you like riding off-road.
The shield protects you from flying debris, gravel, insects, and rain. Opt for a helmet with a detachable shield, as this way you can choose when to wear it and when not.
4. Sun visor
Another important part of any half helmet is a sun visor. Half helmets with no sun visors are less safe as they don't offer UV protection. Knowing sun rays can be blinding sometimes, it is best to find a helmet with a sun visor.
5. Department of Transportation Approval
When we talked about whether half helmets are legal, we mentioned helmets approved by the competent institutions are legal. All helmets that are DOT approved fall into the category of legal helmets.
However, note that the European Union holds the ECE tag, while you will find FMVSS 218, NZ 5340 (New Zealand) and AS1698 (Australia) tags as well.
6. Fitting
After all, it is essential to fit a half helmet that will provide a proper fit. Manufacturers are trying to incorporate as many comfort features as they can to make wearing a helmet as pleasurable as possible.
To ensure your helmet will fit, make sure to measure your head, write down the measurements, and compare it to size charts. More about how to measure your head on our general helmet page.
FAQ About Half Helmets
1. How Should a Motorcycle Half Helmet Fit?
A half helmet should provide a snug fit, but nothing too tight. Wearing a helmet that is too large or too small would make you nervous and affect your concentration on the road, which is dangerous. Do your best to take the right measurements of your head and fit the helmet that fits accordingly.
2. How To Install a Headset On Half Helmets?
It is very simple. Attach a plastic clamp under the shell on the rear side of your helmet with a couple of screws. Then, take a speaker patch and cut two small portions on opposite sides so you can slide the microphone through them.
Once you are done with this, slide the pouch on the other side of the helmet under the strap. Try to tuck in the wires along the inner side of the helmet. Something slim, like a credit card, would come handy.
Eventually, you will connect the headset on both sides. Now you should install the module of your headset to the helmet. Attach it to the lever of the plastic clamp and it will lock in seconds. There is a wire harness as well, which you will attach to the module and the clamp, and – voila!
3. How To Lock Half Helmet?
Instead of carrying your half helmet all around, you can lock it to the motorcycle and walk without thinking whether someone would steal it. A motorcycle helmet lock is what you need. It will lock your helmet in place so one can take it off except you.
Summary
Right before summertime, you should prepare yourself for endless rides and the wind blowing in your face. The best half helmet is a piece of motorcycle gear you will need for the next summer.
If you have read our half helmet reviews carefully, we guess you've already found your pick!
Bonus guide: top-rated motorcycle helmet locks